Clark's latest book is The Parent App: Understanding Families in a Digital Age (Oxford University Press, 2012; paperback 2014), which was named an Outstanding Academic Title by Choice.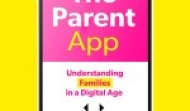 Lynn Schofield Clark, The Parent App: Understanding Families in a Digital Age (Oxford U Press, 2012).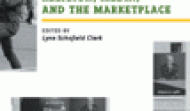 Lynn Schofield Clark, Ed., Religion, Media, and the Marketplace , Rutgers University Press, New Brunswick , 2007.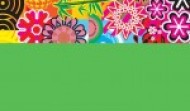 International Handbook of Children, Media, and Culture, Edited by Kirsten Drotner and Sonia Livingstone. (Sage, 2008)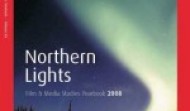 Northern Lights Film & Media Studies Yearbook, Vol. 6: The Mediatization of Religion, Edited by Stig Hjarvard, Intellect Press (2008)
Testimonials
Clark's research and richly textured interviews yield tips that can help parents use social media to cope with work-family stresses in ways compatible with their particular values and needs. This thoughtful book challenges doomsday predictions about the impact of digital technology on individuals but offers disturbing evidence that the current organization and context of social media may exacerbate rather than reduce social differences".–Stephanie Coontz, author, The Way We Never Were: American Families and the Nostalgia Trap

For any parent out there who is anxious about your child's use of social media: this book is for you. The Parent App provides important insight into the role of technology in contemporary middle class family life, combining the perspectives of parents and youth in order to highlight where there are tensions and confusion. Using a delightful mix of narrative and analysis, Clark invites parents to understand what is unfolding so that they don't feel so trapped".–Danah Boyd, Senior Researcher at Microsoft Research.